Grow your business with the #1  supplier of KPOP Products Check out the most popular products that we import weekly.
Who We Are
We are a worldwide wholesale supplier & buying service of KPOP and Korean entertainment products. With our relationships with manufacturers all over Asia, we help dozens of K-POP stores around the world to acquire the newly popular and hottest K-POP products out today.
Read More
Our Services
Wholesale Supplier
We are the #1 United States Wholesale Importer & Supplier for K-POP, Anime, Comic, and Cosplay Products.
Dropship Supplier
Hassle free! We pack and ship our products directly to your customers, and deliver within as little as 2-3 business days!
White-label Packaging
We offer white-label packaging for all the products we sell so your customers never know where you are getting your products.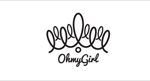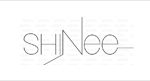 ---
Latest KPOP Vendor Notices